The Vixen And The Vet
✮✮✮✮✮✮ 6 Stars!!
Asher Lee the wounded, scarred war vet, Lives in Solitude in a town on the outskirts of Danvers where the locals respect his privacy, That is until a reporter comes a calling! Savannah Carmichael is about to turn Asher's life upside-down
Savannah Carmichael is back In Danvers to try and get her Career back on track, Given the opportunity to get back in the game by writing a patriotic human interest piece, Savannah turns her attention to the town hermit, Asher Lee, a wounded veteran who returned to Danvers eight years ago, and hasn't been seen since.
Oh My!!! This book… I really do not know how to describe how much this book affects me!!
it is my all time favourite Re-Read..
What I love about this book?? Everything!!
Asher Lee, My Hero! I love Asher, he started burrowing into my heart in one of the very first chapters, he just kept digging! he aint leaving!!
The hermit who has a heart of gold, who left his house for the women he loved,
Asher is the hero everyone wants, he is Amazingly beautiful inside and out,Truly a selfless soul… Nobody will ever be able to top him in my eyes
Savannah Carmichael, is a strong willed woman who will do anything to get back on track, meeting Asher is what turns her from a motivated career driven women, to a women who is in love and happy…
I loved the fact Savannah saw the inner beauty of Asher, She treated him for who he was a man, not damaged, a true man, and for that I loved her!
 This book broke my heart and re-built it, it is that amazing!!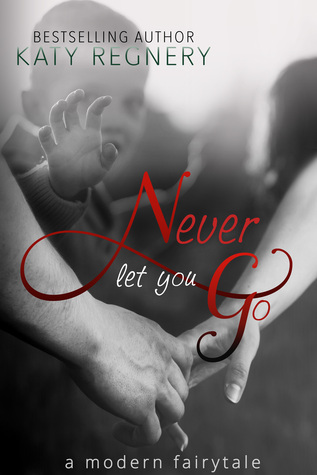 Never Let You Go
✮✮✮✮ 4 Stars
This is the modern day retelling of Hansel and Gretel,
 13-year-old foster children, Holden and Griselda, Try to escape from there abductor after 3 years of brutal captivity, Tragically only one of them escapes
It Moves on to 10 years later, Griselda's Boyfriend drags her to a fight, where she see Holden step into the ring, it's a shock seeing Holden, When they both meet, old feelings start to resurface.
There Love was undeniable and pure, It was a great second Chance romance,
I did not like the storyline containing Holden's ex Gemma, it was so much angst and heartache, That being said Holden really stepped up to the plate and took care of everything
I really did love Holden and Griselda as a couple, their whole story was truly amazing, it was a deeply emotional read..
the one thing I didn't like was how quickly they got together, it was instant even though they were both just in previous relationships!
Still a fantastic book!!
 Ginger's Heart
☆☆☆☆☆ 5 Stars!!
Holy God!!!
I ABSOLUTELY ADORE THIS BOOK!!
I have read every single book that katy has ever released and have loved every one of them… not one disappointed me… neither did this!! It was stunning!
A truly wonderful re-make of Little Red Riding Hood
Cain Wolfram and Josiah Woodman are cousins who both love Ginger…
Ginger Loves both men, she must decide who to pick,
Now as I've said loved this book but I couldn't warm to ginger at all..
She was very selfish and it hurt me that she was!I loved both the cousins they were amazing and perfect… sigh!The love triangle is written very tastefully and the 3 POV are amazing, we get
To experience what each character thinks and feels in the same scene,
was something as a reader have never seen done before, it truly tied the book together.
This book is truly a work of art!This book completely and utterly wrecked me.. I cried like a baby!!Would definitely recommend this to everyone!
Buy The Vixen And The Vet and Never Let You Go in a Two-Book Bundle: